Authentic Indian Cuisine at Brick Lane, Spitalfields
The Monsoon is an authentic Indian restaurant and takeaway on 78 Brick Lane, Spitalfields, East London E1 6RL, serving near Mile End E3, Limehouse E14, Shadwell and Bow E3 with free home delivery.
Named after the harmonizing seasonal change, The Monsoon is nestled away in East London, symbolizing exactly what its name stands for - supplication and divinity. The Monsoon's deliverance of quality Indian cuisine is a testament to that.

Our Biryani dishes, especially Monsoon Special Biryani, with its authenticity and genuine taste of spice and the tenderness between every chicken bone, are revolutionary. Our selection of traditional Indian dishes is nothing to fret about - Curries, Bhunas, Vindaloos, Kormas and more. Our Indian set meals which include our excellent Chicken Tikka Masala are curated with passion and served with love. The food, along with the environment of our decorated restaurant and the dedication of our esteemed chefs and staff, plays as the ultimate trump card in a game that the customer always wins.

The Monsoon provides takeaway deliveries through online orders, a service that is carried out with hefty care. We also have reservation facilities at the restaurant, meaning our customers busy with life's commute can schedule dinner dates for the future with their loved ones. The Monsoon is the whole package of Indian dining, so skip the wait and join us at our location to scoop up an experience of a lifetime!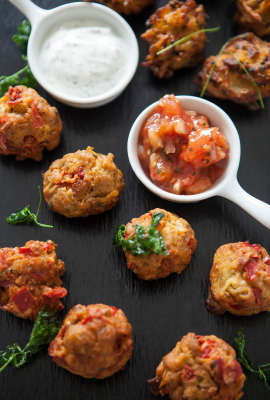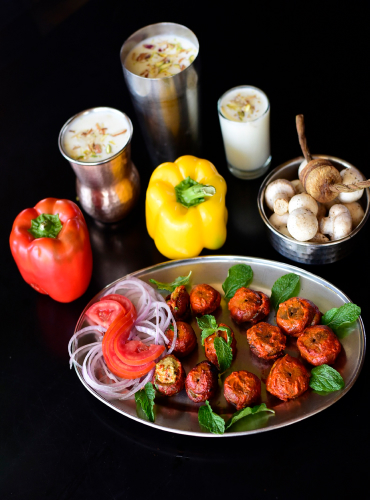 Authentic Indian Cuisine on Brick Lane, Spitalfields
Dive into a gastronomic journey that encapsulates the very heart of India at The Monsoon, located in the vibrant hub of Spitalfields, East London. As the city's tapestry of cuisines continues to evolve, The Monsoon stands as a beacon for those searching for genuine, authentic Indian flavours. Every dish on our menu reflects India's vast culinary heritage, carefully crafted by our seasoned chefs using time-honoured techniques and recipes.

Nestled within the bustling streets of Spitalfields, The Monsoon stands out as a culinary haven for lovers of genuine Indian flavours. With each dish, we transport diners to the diverse regions of India, revealing tales of tradition, culture, and culinary artistry. Our vast selection, ranging from North Indian creamy curries to South Indian spicy delicacies, encapsulates the spirit of the subcontinent. For those unable to join us at our location, our comprehensive Indian food takeaway menu ensures you don't miss out. Every takeaway order is packed with care, ensuring the flavours remain as robust and enticing as they are when served at our tables. The Monsoon is not just a dining spot; it's a cultural immersion.

While London boasts an array of dining experiences, The Monsoon offers more than just a meal; it provides an escape into India's diverse and rich food culture. Our commitment to authenticity can be seen and tasted in each dish, whether you're sampling from our in-house menu or choosing from our Indian food takeaway menu. With ingredients sourced locally and from India, each bite promises authenticity and depth of flavour.
Try Authentic Seekh Kebab in East London
Seekh Kebab is not just a dish; it's a celebration of flavours and textures that have been adored for centuries across the Indian subcontinent. At The Monsoon, we've harnessed the art of creating the perfect Seekh Kebab. Juicy, tender, and packed with spices, our kebabs accurately represent the culinary mastery that Indian cuisine embodies.

At The Monsoon, the Seekh Kebab isn't just another item on the menu; it represents our dedication to preserving authenticity. Our chefs, who bring a rich tapestry of regional expertise, pour their hearts into moulding and grilling each kebab to perfection. Using age-old recipes passed down through generations and marinating the meat in a melange of spices, they ensure every Kebab is succulent and brimming with flavour. We invite diners to pair it with our freshly baked naans or cooling mint Chutney for an enhanced culinary experience. As the aromas waft through our restaurant, they tell a tale of ancient traditions, culinary mastery, and an undying passion for bringing genuine Indian flavours to East London.

Every Seekh Kebab is a labour of love, marinated with a blend of aromatic spices and herbs, then expertly grilled to perfection. As you bite into this East London delicacy, you're not just tasting a Kebab but experiencing a storied tradition passed down through generations. Whether you're a Seekh Kebab connoisseur or trying it for the first time, The Monsoon promises an experience that will tantalise your taste buds and leave you yearning for more.
The Best Dining Seat at The Monsoon
Stepping into The Monsoon is akin to embarking on a journey through India's rich culinary landscape. Our establishment, designed with intricate details and ambient lighting, ensures an immersive dining experience. However, the jewel of our restaurant is our seating.

Every corner of The Monsoon is designed to enhance your dining experience . Our architecture resonates with the grandeur of Indian palaces, while our interiors are adorned with artefacts reminiscent of Indian heritage. As you sit, the ambient melodies, influenced by classical Indian tunes, complement the mood, ensuring a serene dining atmosphere. The strategic placement of our seats allows for both privacy and a vibrant dining atmosphere, catering to a broad spectrum of dining preferences. Our aim has always been to create a sanctuary where diners can escape the city's hustle and bustle and immerse themselves in an authentic Indian dining experience. When you dine at The Monsoon, you choose an experience, an ambience, and a taste journey like no other.

Our seating arrangement is meticulously designed to cater to every kind of dinner. Whether you're looking for an intimate corner for a romantic evening, a spacious setting for family gatherings, or a cosy spot to catch up with friends, The Monsoon has it all. Each seat offers a unique vantage point, allowing diners to soak in the restaurant's ambience while indulging in our delectable dishes.

Moreover, our attentive staff ensures that every guest feels special, offering personalised recommendations and ensuring a memorable dining experience. At The Monsoon, every seat is the best seat in the house.